What's Up in the November Sky - Dan Malone
Nov 05 Th 0:50 South Taurid Shower
Nov 08 Su 8:46 Last Quarter
Nov 10 Tu 11:59 Mercury Elongation: 19.1 degrees W
Nov 12 Th 0:06 North Taurid Shower
Nov 12 Th 16:31 Moon-Venus: 3 degrees S
Nov 15 Su 0:07 New Moon
Nov 17 Tu 6:24 Leonid Shower
Nov 19 Th 3:54 Moon-Jupiter: 2.6 degrees N
Nov 19 Th 9:57 Moon-Saturn: 3 degrees N
Nov 21 Sa 23:45 First Quarter
Nov 30 Mo 4:30 Full Moon
Meteor Showers:
Southern Taurid Taurus (S) Nov. 5 ZHR 10-20 2P/Encke
Northern Taurid Taurus (S) Nov. 12 ZHR 15 2P/Encke
Leonid Leo (E) Nov. 17 ZHR 10-20 55P/Tempel-Tuttle
Eclipse:
Penumbral Lunar Eclipse November 30th @ 4:44am (peak). Not be a very good one and most of us in the Muncie area won't see much shadow if any.
If you missed it in October, Mars is still a very good object to observe. Still only about 45 million miles away.
Note: After sunset you can observe Mars, Uranus, Neptune, Saturn, and Jupiter through November. Jupiter and Saturn are setting in the early evenings shortly after sunset.
Venus followed by Merury rise in the early morning sky just before daybreak.
By mid-November the Hunter and the Bull are well up in the Southeast around 10 pm.
November Sky Charts: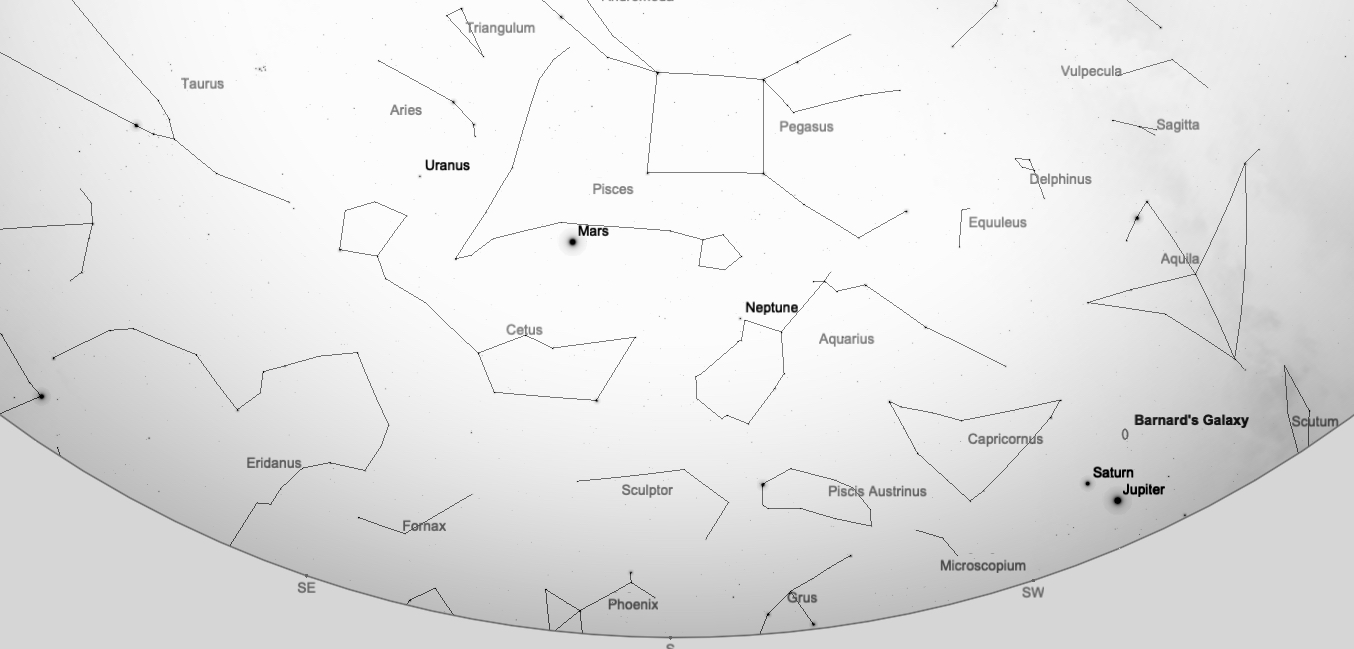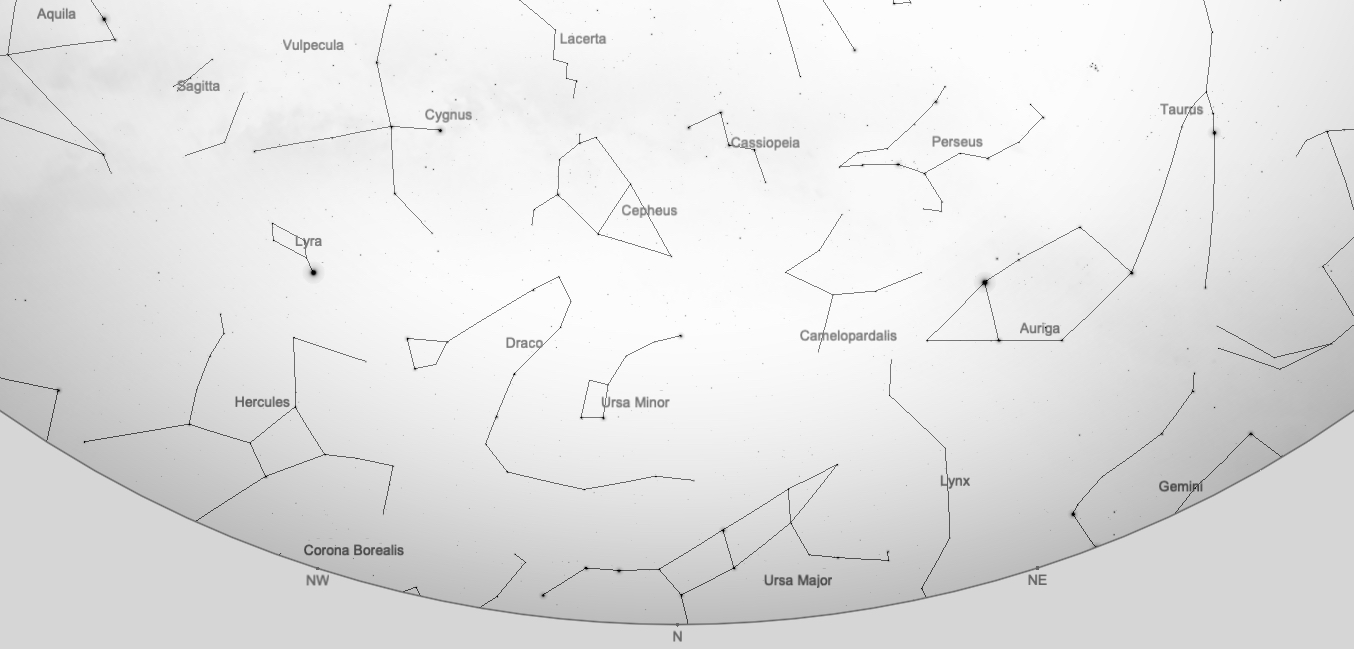 Space Trivia:
In October we asked, "What was the first spacecraft to land on Mars?"
Answer: Viking was the first spacecraft to successfully land on Mars.
November's Question: When was the first black hole discovered?
Announcements:
Our November meeting will be a Zoom meeting at 7pm on Monday the 2nd. Special guest Joe Childers will give a presentation on how stars die.
We will also vote on changes to the club's bylaws after having making the recommended change.
Here's the info for joining the meeting:
https://us02web.zoom.us/j/88592333992?pwd=Mk9LQ3l2TXdvVG9Cc1dMY1RLMHpKUT09
Meeting ID: 885 9233 3992
Passcode: 308109