November 2023 MAC Newsletter
November Sky Happenings
| | |
| --- | --- |
| Last Quarter: | November 5th |
| New Moon: | November 13th |
| First Quarter: | November 20th |
| Full Moon: | November 27th, the Beaver Moon |
| | |
| --- | --- |
| Mercury - | Not visible until the 15th, then in the evening sky |
| Venus - | Visible in the morning sky in Virgo |
| Mars - | Not visible this month |
| Jupiter - | Visible all night in Aries |
| Saturn - | Visible in the evening sky in Aquarius |
November 5th: End of Daylight Saving time; Start of Standard time
November 5th: Jupiter at opposition in Aries
November 13th: Uranus at opposition in Aries
November 17th - 18th: Leonid meteor shower peeks (ZHR: 15)
November Sky Charts: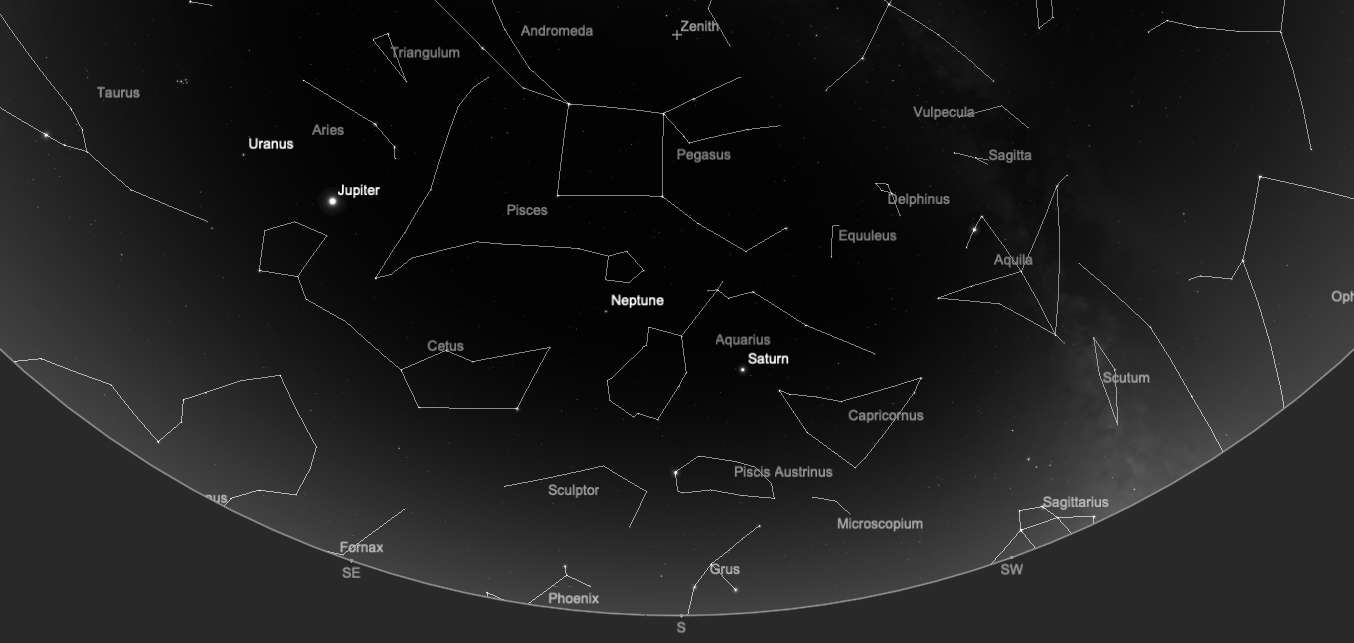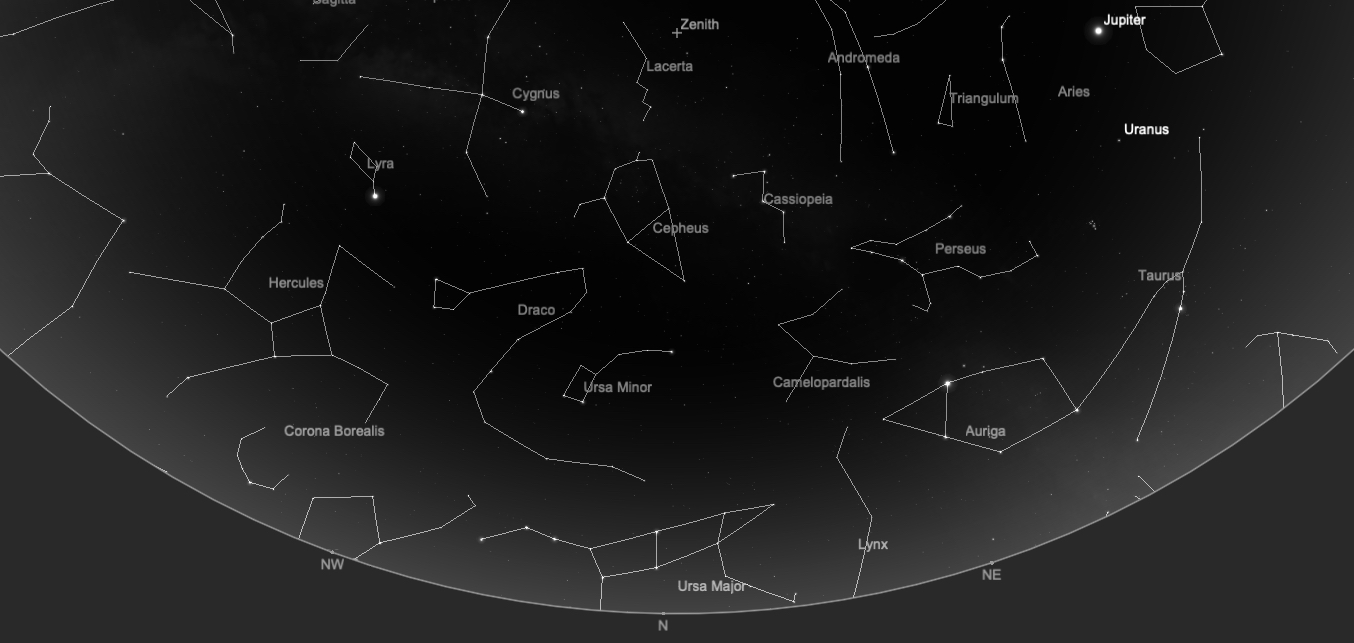 Announcements:
The November club meeting is Monday November 6th at the Minnetrista Center starting at 7pm.
Here's the Zoom meeting info for the November meeting:
Zoom Meeting: https://us02web.zoom.us/j/84095039724?pwd=TGxWbVdYZ0RYYk5VSVlWWlFzWFVKZz09
Meeting ID: 838 8545 2234
Passcode: 969900
The club has several used Televue eyepieces for sale. Contact Fred Hicks, Dan Malone or Chris O'Brien if you're interested in purchasing.
Have you watched an interesting astronomy related YouTube video, listened to a podcast, or read an online article? Send me the link, and I'll share it with the rest of the club.
Are you doing astrophotography? Send me your latest images, and I'll publish them for the club to see.
Do you have equipment to sale, or are looking for a specific item to buy? Let me know and I'll get the word out to the rest of the club.
Return